Orthopedic Dog Beds & Cushions
Where luxury meets functionality & comfort
Welcome to Pet Therapeutics where sophistication meets canine comfort. As industry leaders catering to upscale hospitality, pet care, and office spaces, we believe in providing only the best for your four-legged guests. Crafted with the discerning pet in mind, our collection marries a luxurious aesthetic with unparalleled durability and quality. Each piece is designed incorporating expert advice, ensuring the perfect blend of chic and comfort for your furry visitors. Explore our diverse range of furniture, tailored to accommodate the finest tastes, with the promise of transforming any environment into a pet-friendly haven of elegance and tranquility.

We love to share tips and advice for pet care and pet hosting!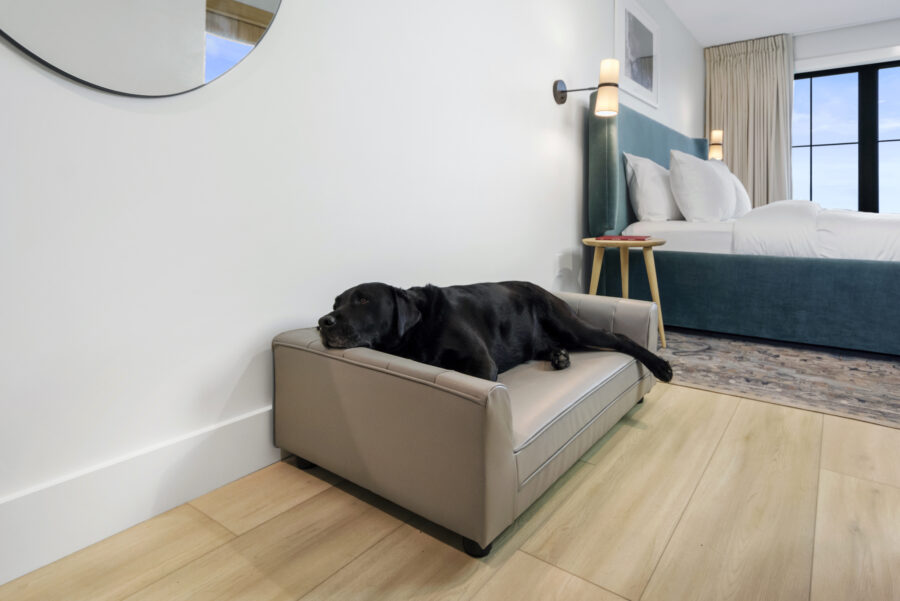 Cot-style dog beds are simple in design. They offer dogs a place to sleep while being elevated off the floor, however, due to their simplicity, they sometimes lack an extra level of cozy comfort. That's where Pet Therapeutics comes in!
read more
QUALITY
At PetTherapeutics™, quality isn't just a characteristic - it's the very foundation upon which we build our products. Every stitch, every material, and every design decision is guided by our unwavering commitment to delivering the best. From our commercial-grade materials to our detailed finishing touches, we ensure that our products are not only aesthetically pleasing but also durable and long-lasting. We believe our furry friends deserve nothing less than the highest standard of quality, and we're dedicated to providing just that.
COMFORT
Comfort is at the heart of everything we do at PetTherapeutics™. We believe that our pets deserve to be as comfortable as we are, which is why we carefully engineer our products with their unique needs in mind. Our orthopedic furniture is designed to cradle your pet in soft, supportive luxury, reducing anxiety and encouraging deep, restful sleep. Whether they're curling up for a nap at home or settling down for the night in a pet resort, we ensure they have a cozy haven they can call their own.
INNOVATION
Innovation drives us forward at PetTherapeutics™. We continually seek to push the boundaries of what's possible in pet furniture, fusing form and function in unprecedented ways. Our innovative approach extends to the materials we use, the design features we incorporate, and the processes we employ. We combine state-of-the-art technology with our understanding of pet needs to create products that are not just novel but truly beneficial for our four-legged friends. This unwavering dedication to innovation allows us to consistently offer products that are steps ahead of the competition.
LUXURY
Luxury is not just about opulence; it's about experiencing the best that life has to offer. At PetTherapeutics™, we bring this principle to our pet products. We aim to provide a lavish experience that caters to the tastes of discerning pet parents and their beloved pets. Our products radiate sophistication and elegance, with an attention to detail that befits our high-end positioning. We believe that luxury and pet comfort should go hand-in-hand, and we make it our mission to bring a touch of luxury to pets and their families alike.
WELLBEING
The wellbeing of pets is the guiding principle that underpins our work at PetTherapeutics™. We believe that physical comfort significantly contributes to overall pet health and wellness. That's why our therapeutic furniture is designed to not only be comfortable but also to support pet health. From encouraging better sleep to easing joint pain, our products aim to enhance pets' quality of life. We're committed to promoting pet wellbeing and health, one luxury therapeutic bed and sofa at a time.